To some people, the daily life process is hectic, stressful, and sometimes challenging, while others hardly have time to put their bodies through exercise after a stressful day at work. One of the ways of exercising the body is running. Running is a simple exercise you can do to keep your body fit without spending money subscribing to a gym, hiring a personal trainer, or enrolling in fitness classes. All you need to do is to get a running shoe and get started by the roadside. However, running alone can cause imbalance and injuries due to the overuse of your legs . Therefore, one of the easiest ways of avoiding the adverse effect of running is to get a running app. With this app, you get to create a new course, vary your workout, and also track your progress when you set out to do exercise by running. This app has been designed to cater for different categories of runners right from beginners, intermediates, and professionals. Therefore, this article will critically discuss different running apps you can use as a beginner to make your workout experience a memorable one.

Summary Best Running Apps for beginners in 2022
The pros and cons of the running apps are summarized in the table below.
S/N
Running apps
Pros
Cons
1
Runkeeper

It tracks accurately.
Maintain detailed workout history.
Share progress with friends and loved ones.

The paid version is costly.
Consistently notify users to upgrade.

2
Couch to 5K

It is easy to use.
The paid version is exceptionally cheap.

Pop up complains that GPS does not track well.

3
Endomondo

Is free.
Synchronize with other devices.

Some users don't like the sound quality of the audio voice.
It is not easy to use like other apps.

4
Strava

Allow you to set personal records.
Get you motivated by pros all over the world.

Some excellent features are restricted to the paid version.
Its membership is expensive.

5
Runtastic

It connects you to others via live tracking and cheering features.
Boost performance with powersongs.
Tracks your fitness activities.

The pro version is costly.

6
Running for weight loss

It has advanced training with audio coach.
Gives a proper diet plan.

Diminish the power of the battery faster.

7
Pumatrac

It looks simple with a cluster interface.
Integrated with iTunes and Spotify library.

Drains the battery faster.
No privacy on your shared stats.

8
MapMyRun

Maintain a detailed workout history.
Share fitness progress with friends.

Too many pop up ads.
The paid version has exciting features.

9
Runtastic

Is easy to use.
It offers accurate tracking.

Only a few features are available on the free version.
Monthly or annual subscription fee is expensive compared to the service you get.

10
RunGo

Offer turn-by-turn navigation.
Tracks your run stats.
Help build your own route.

Decreases your battery life.
Not entirely free.
Best Running Apps for Beginners to Stay in Shape in 2022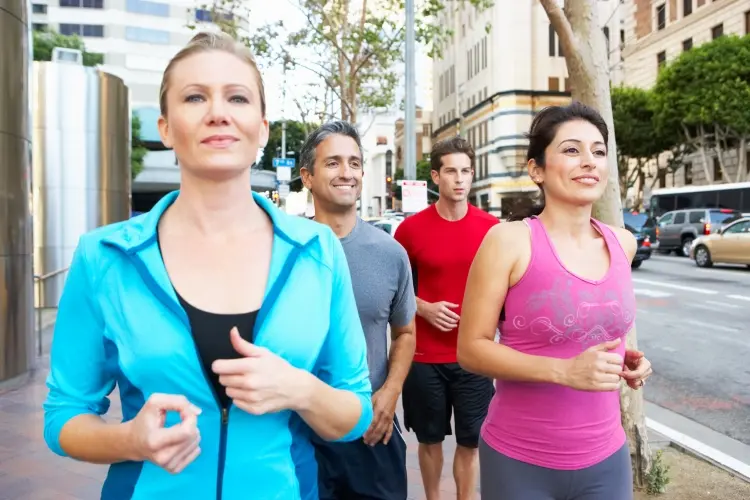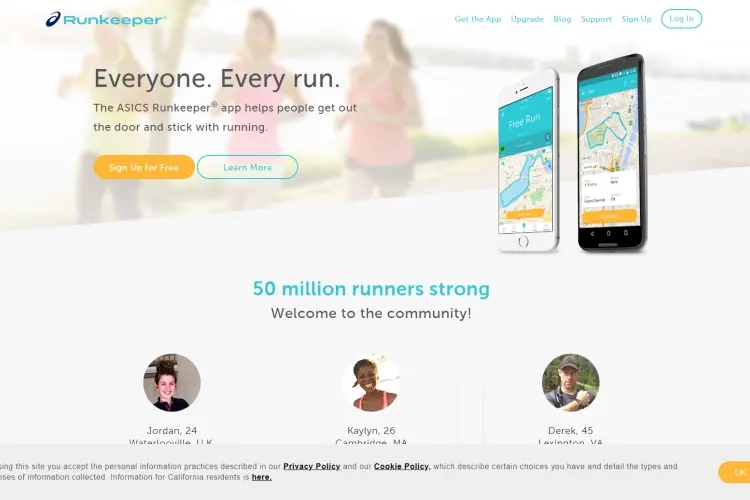 The Runkeeper is one of the best running apps suitable for use by beginners that wish to keep fit by running. It is compatible with both the Android device and iPhone. The app helps you to track your fitness regime, set goals, remain focused, and monitor your progress. RunKeeper has a lot of features that help beginners to get themselves integrated into the use of the app effectively. The app can help you to track the total distance covered accurately and the pace used. Also, the app helps you track your speed while running, jogging, biking, and other activities you engage in with the GPS . Runkeeper also has an in-built feature that helps you challenge yourself as a beginner, get exercise reward to motivate you, and share your progress with friends and loved ones.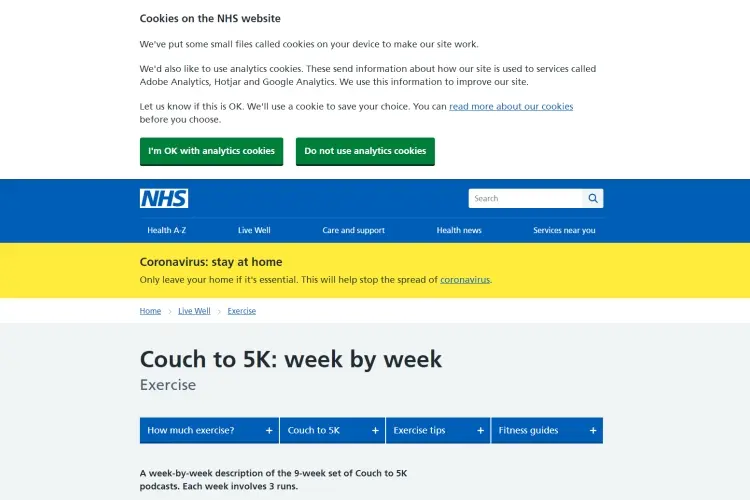 Peradventure you have no idea on where to start running to keep fit, the Couch to 5k does it for you. The app is one of the best running apps that help beginners plan their running from the position of rest on the couch to completing a 5K as the name implies. Couch to 5K is simple and easy to use for beginners . The app has a built-in program that runs a timeline of 20 to 30 minutes daily and three days per week. It also has a program schedule that extends up to nine weeks. Furthermore, the app has a selection of four coaches that instruct you throughout your workout period. The Couch to 5K app also allows you to listen to pieces of music from your playlist, track your distance, and pace . It also allows you to post your progress on Facebook. You can get it on android and iOS devices if you want to run a 5k.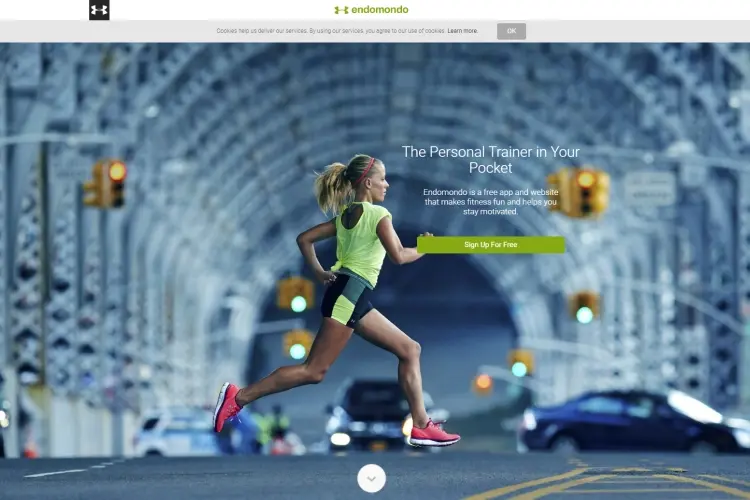 Endomondo is a simple and user-friendly running app with a clear interface. The app is developed to keep a record of over forty fitness activity, most of which include running, walking, biking with the use of GPS . It also helps track the duration of time, speed, distance, and the calories of energy dissipated during your workout . Endomondo running app have a built-in feature that gives audio feedback on the distance covered by you and also your pace. Furthermore, when you use Endomondo as your running app, you get your achievements on your workout shared on your favorite social platforms . This feature makes your friends get committed to your progress and thereby motivating you. You can get it on Android and iOS. You can learn more about Endomondo on: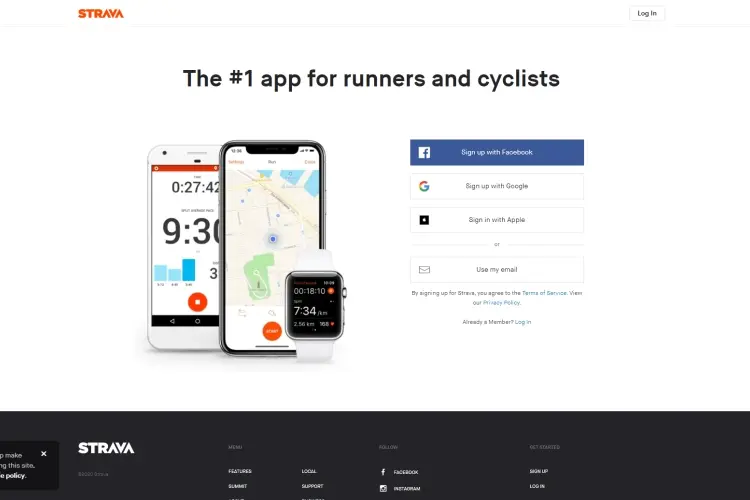 when it comes to choosing an app that can be used to monitor your running performance, the Strava running app is the best to choose. The app allows its users to effectively track their performance and set a personal record to get themselves motivated. This it does by helping you to improve on your interval timing and pace distribution. Strava has key features, one of which is its ability to generate statistics for your distance covered, pace, speed, elevation gained, and amount of calories dissipated during your running exercise. It also has an interactive map that covers your activity during and after a workout. Apart from allowing you to share your activity on favorite social platforms, Strava also allows you to follow training friends, get motivated by them, and also interact with them. The app works with all GPS running watches, cycling devices, and activity trackers. Are you willing to try it? You can get it on Android and iOS.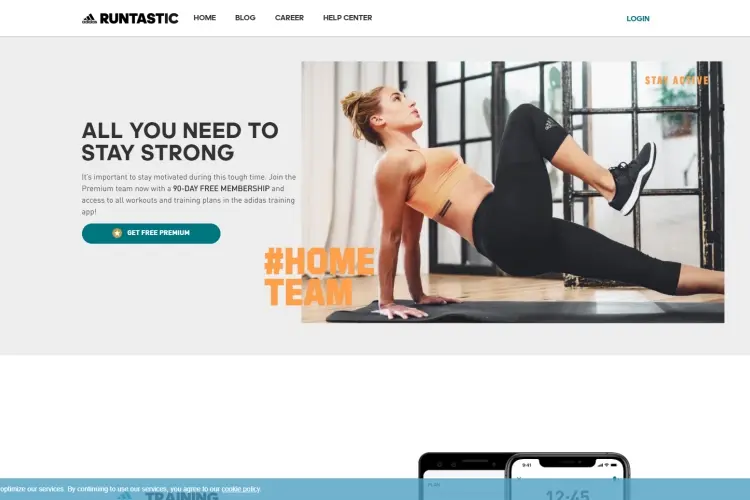 Runtastic is an excellent running app that is free for users to access. The app is designed to track your running, jogging, walking, and cycling activities . It also helps its users to track distance, speed, energy dissipated, and time used during their workout. Runtastic has a unique feature that displays the sunrise and sunset, temperature, and other weather information so that you can properly schedule your training sessions. To effectively serve its users, the app has a built-in running instructor that trains you on how best you can attain your goals. Apart from tracking your fitness activities, the Runtastic app also gets a detailed log of your workouts recorded . This feature help gets you motivated and competes favorably with yourself to achieve a better result. Furthermore, the Runtastic running app. Runtastic has a powersong feature, cheering, and running leaderboard . All these features are designed to stay focused throughout the workout period.
You can learn more about the Runtastic app on: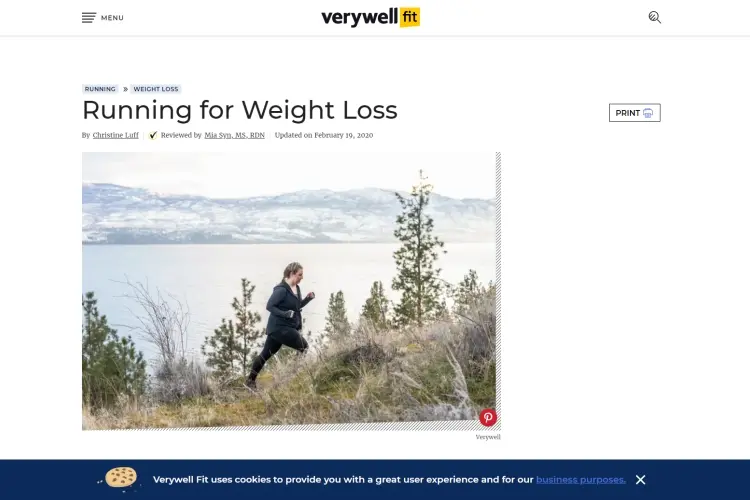 The running for weight loss app is one of the best apps specially designed for people that are interested in losing weight and maintaining their body fitness. The app has an outstanding plan of running, walking, biking, sprint activities, and diet plan for your maximum calories burning. Running for weight loss running app is designed running program for beginners, intermediate and advanced users . It keeps records of all workouts and also tracks your progress. The app also has over one thousand playlists from which you listen to music to get you motivated on your workout and improve your results. You can get it on Android and iOS.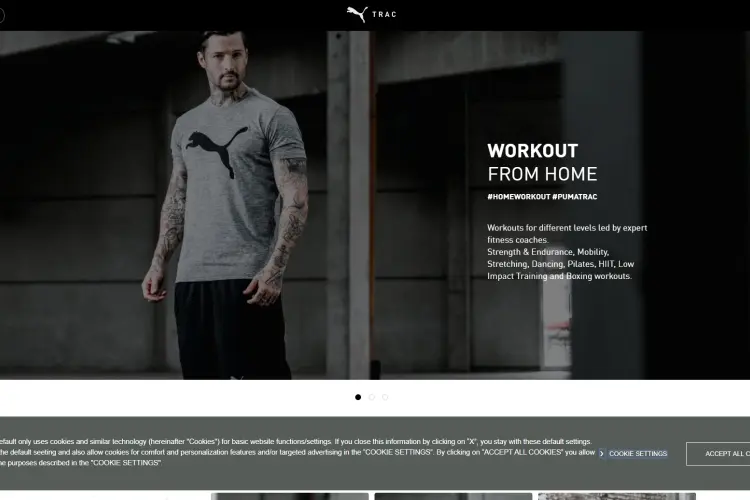 When you are interested in using a running app that displays your score, weather time, and condition, you can choose Pumatrac. The app is simple to use but with advanced functionalities that motivate runners during their workout to get the best result. Because Pumatrac can record the weather and time condition, it helps you plan your workout period effectively. The GPS locator of the Pumatrac helps you to locate the best running route to have your workout. During your exercise, Pumatrac connects you with the runners around you automatically, making you a part of the running community. The app also has an in-built feature that is integrated with both iTunes and Spotify library . You can Get it on Android and iOS.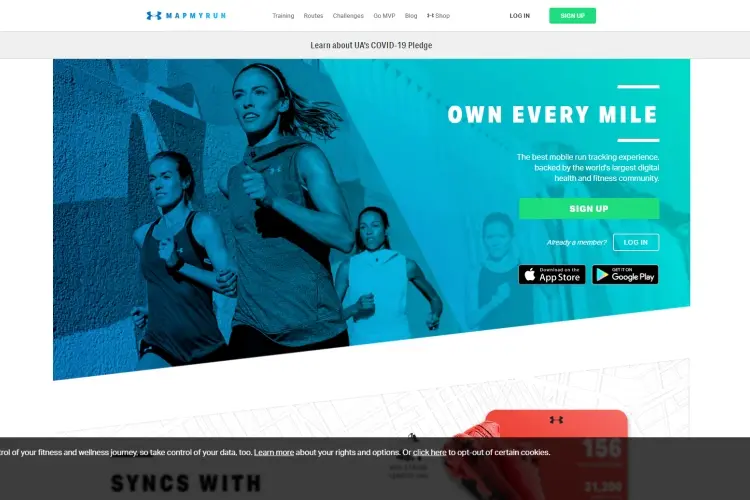 If you are a beginner and you need a running app that can keep a good track of your fitness regime, the best app you can use is the MapMyRun running app. Apart from running, the app also tracks and maps other workouts like walking, biking, gym, and many more . The MapMyRun running app gives audio feedback for your pace, speed, distance covered, calories used, and other stats through its in-built GPS features. It also notifies you when you are supposed to change your shoes to avoid injuries with an in-built gear tracker. Furthermore, you can search for places to run, save the location you love, add new locations, and share them with other runners using the route feature. You can also get your acquired data synchronized with fitness apps, android wear, Garmin, Google Fit, and many more compatible devices. You can get the app on Android and iOS.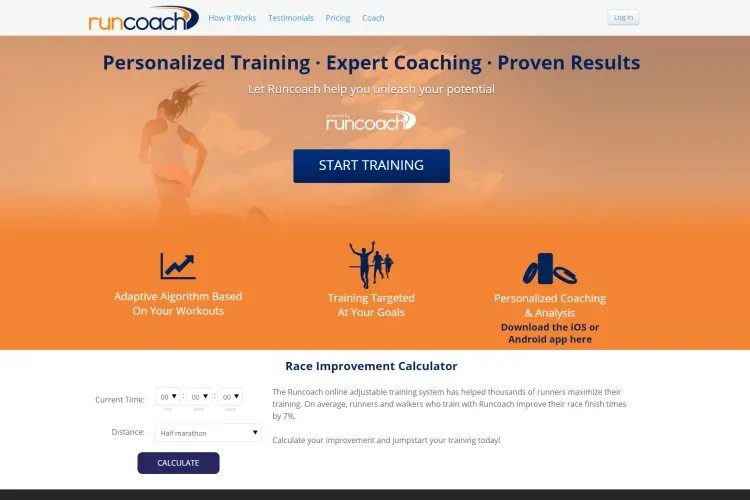 Runcoach is a running app designed explicitly for beginners because you can get in contact with verified and certified coaches that can give you instructions on all you need to know about your diet, exercising, and injuries you can sustain while running. The app has a unique feature that allows you to create a customized workable schedule for your workout. It also put into consideration your fitness level and free time so that you can have a productive and result-oriented plan. Do you want to improve on your pace and lose weight, then download the RunCoach running app. You can get more information about the Runcoach app on: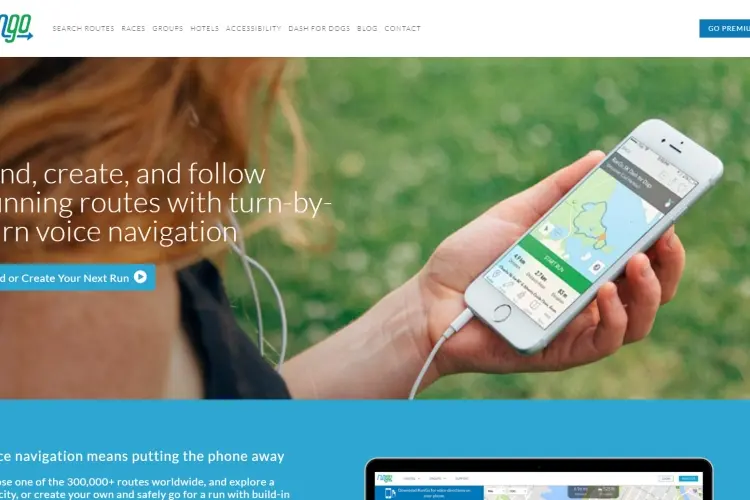 Are you confused about how to find a route to run? You can choose the RunGo running app as it will help you find the best route with your environment. This app is designed for beginners, intermediates, and professionals to improve their running stats . It finds the route where you can run and also tell you to turn by turn direction of the place you are. So you don't have to be bored or feel you are lost because the RunGo app is keeping you motivated. Also, the app keeps a detailed record of your track stats like distance, pace, time, and elevation . Are you preparing for a workout? You can try downloading the RunGo app, and you will be glad you did.
Get more information about the RunGo app on:
Conclusion

The running apps discussed in details in this article can assure you of a splendid workout in the year 2022 when you choose any of them