Video games have transformed how friends connect with one another. Back in the 1990s, the first at-home consoles made it possible to play multiplayer games. This helped usher in an era of MMOs and battle royales, along with plenty of regional leaderboards. In other words, video games could be used to unite and bring friends together-even those stuck hundreds of miles apart.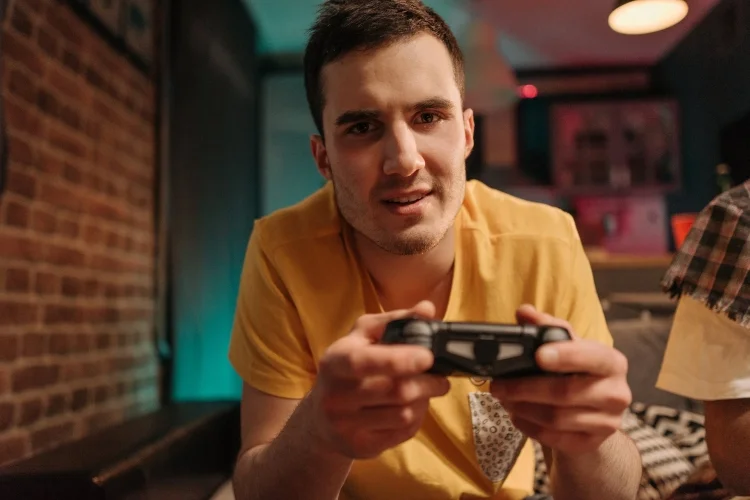 Fast forward two decades from the 1990s and PCs, consoles, and even handhelds are all designed for multiplayer gaming. The same goes for mobile titles and VR games. That's because this social element is at the core of gaming. Even those who don't meet up with friends in a virtual space will likely interact with strangers.
Obviously, major titles from League of Legends to Rust make it possible for friends to game together online. But what about less avid gamers? Are there virtual gaming titles that are geared toward friend groups that aren't too interested in competitive titles?
Absolutely, there are plenty of options on the market that make it easy to game casually with friends. Let's explore some of the best available today.
Poker Home Game
Just about everyone has heard of online poker. But not many people realize that you can create specific home games with friends. The PokerStars platform, for example, offers a program that allows users to invite a group of friends into a private game, which includes a chat feature and customizable blinds. So, if you've got a group of friends that enjoys Texas Hold'em and Omaha, no need to bust out the physical chips; there's already a private home game waiting for you online.
Quiplash
This party game was inspired by Mad Libs and Cards Against Humanity. Players respond to prompts to see which player has the wittiest comeback according to a group vote. The prompts are vague enough that friend groups can really dive into the weeds of inside jokes and distant memories, which adds depth and character to the game. This title can be purchased as part of the Jackpot Games product, which is a developer that focuses on remote games which can be played on a TV.
Mario Kart Tour
Almost every friend group has a core memory or two focused on playing Mario Kart. This addictive Nintendo game was always designed for multiplayer-but the Mario Kart Tour experience takes this to a new level. In fact, Mario Kart Tour has proved so viable that it only recently closed out its final race updates in September 2023-after launching way back in 2019.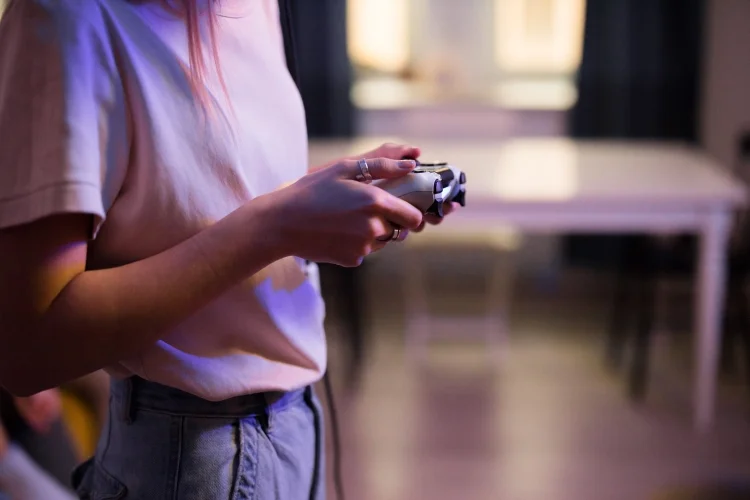 Drawful
Like Quiplash, Drawful comes from Jackbox Games-and it's also about challenging friend groups to finish ridiculous prompts. In this case, players are challenged to capture insane moments through the magic of a hand-drawn image. Given that most friend groups won't include artists, this adds a hilarious new dimension to the game. Drawful can be played on console, handheld, PC, and most other gaming systems.
Sims 4 (Multiplayer)
Officially, there isn't a Sims 4 release with a multiplayer option. However, it's become a popular mod for gamers-and one that will provide endless entertainment to your friend group. With this handy mod, up to twelve players can explore Strangertown and get into a few memorable antics. Keep in mind that EA is still thinking about diving into multiplayer (if not MMO) Sims worlds in the future, so watch out for an official release over the next few years.
Mobile Suggestion: GamePigeon
So far, we've listed out options that can be accessed from a few different devices. Poker home games, for example, are played on PCs or laptops. Jackbox Games, on the other hand, can be accessed from a smart TV or a console. But GamePigeon is a solid option for those who prefer mobile gaming. The platform offers tons of exciting games. Though there are only two-player options, there's enough excitement and variation to go the distance for those with a variety of interests.