Applications for mobile devices are all the rage, and for good reason - there are literally millions available!
Although places like Silicon Valley are famous for creating the tech many of us use every day, developers in Ireland have slowly been building a reputation for developing solid apps.
Whether we're talking about Irish-made apps or apps made just for the Irish, here are some of the best ones out there.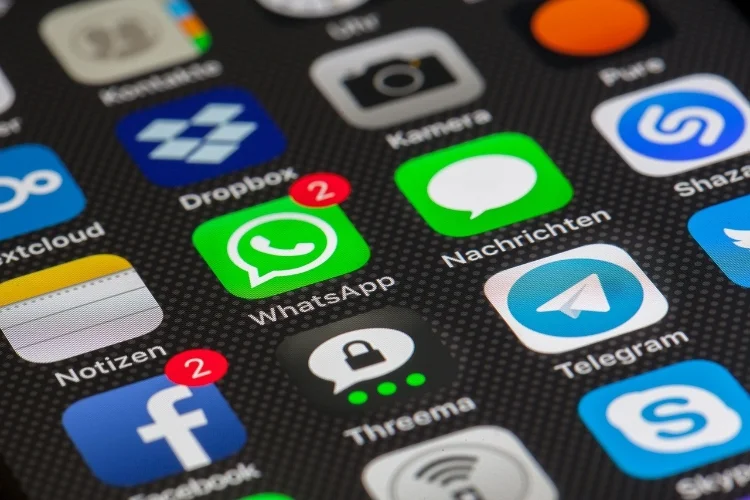 1. FoodCloud - Android/iOS
One of our favourite Irish apps is FoodCloud, a social enterprise app designed to fight food waste in Ireland. It helps to connect local charities with businesses that have surplus food supplies that they would otherwise just throw out.
It's a great way to redistribute surplus food, reduce waste, and help vulnerable communities that would otherwise not get enough to eat.
Businesses can use this user-friendly platform to donate their excess food, while charities can access it to find the best sources of free nourishment in any given area. It's all about being sustainable, positively impacting the environment, and tackling food scarcity and poverty.
2. The Guinness Brewery AR Tour - Android/iOS
If you enjoy that classic Irish Guinness taste, taking a virtual augmented-reality tour of the Guinness Brewery might be right up your alley.
Although augmented reality (AR) hasn't been around for all that long, it has made significant headway in the past few years, and this tour is proof of that.
This tour allows you to take a closer look at the Guinness brand's historical artefacts, heritage, brewing process, and much more. Thanks to the advent of augmented reality, you can experience the brewery in a completely fresh way.
3. Radio Ireland - Android/iOS
Radio Ireland is a 100% free radio application that allows users to listen to over 200 Irish radio stations using one comprehensive platform. It features virtually every Irish FM station from across the country, as well as internet radio.
People love the user-friendly interface that lets you find your favourite Irish radio stations in mere seconds. Even better, you can download your favourite content, such as podcasts, and listen to them offline. From sports and news to lifestyle, entertainment, and everything in between, Radio Ireland has it all!
4. Paddy Power Live Casino - Android/iOS
Going to a casino in person can be a great deal of fun, but that means having to get dressed and leaving your home. Who wants to do that? If you'd rather gamble from the comfort of your couch, there are plenty of casinos that offer apps for mobile devices, with Paddy Power Live Casino being one of them.
With thousands of online casino games, tournaments, and much more, it's one of the best Irish online casinos. Offering slots, poker, blackjack, and so much more, Paddy Power has you covered.
5. Dublin Travel Guide - Android/iOS
If you're looking to explore the nation's capital, Dublin Travel Guide is undoubtedly a helpful app worth checking out.
It provides you with information about the city's best destinations to explore, over 400 of them. It also provides you with detailed and immersive stories from local tour guides, and offline maps are also available.
In its simplest form, this is just a great guide for the city of Dublin for anyone who wants to experience and explore all its unique attractions.
6. Davy - Android/iOS
If you are an investor interested in Irish economics, Davy is the app for you. This state-of-the-art financial advisory and stockbroking service provides in-depth commentary on the Irish economy, complete with price movement tracking.
It's one of the best apps for making money if you need valuable tips on what to invest in next.
7. Get the Focal - iOS
Get the Focal is an application that bridges modern-day English with traditional Irish. The simple fact is that the Irish language is becoming more old-fashioned and outdated, with many people forgetting it.
However, this awesome app provides you with one of the most extensive databases of English-to-Irish translations in the world. While it's great for Irish people who want to reconnect with their roots, it's a neat little window into the Irish world for everyone else as well.
8. Dublin Bus - Android
Yes, this application is about as exciting as it sounds, but the simple reality is that catching a bus or any public transportation on time is easier said than done.
Dublin Bus is specifically designed to help you navigate the public transportation system in Dublin, with road planning, live departure times, real-time bus tracking, and much more. It's the perfect application for locals and tourists who need to plan trips using the city's public transportation.
9. TheJournal.ie - Android/iOS
If you want all your Irish news in one convenient location, look no further than TheJournal.ie. This app is the mobile version of the comprehensive news website that covers Ireland's most pressing news and much more. It features up-to-date breaking news, no matter the time of day, with text, image, and video news formats. It also allows for offline reading, a handy feature!