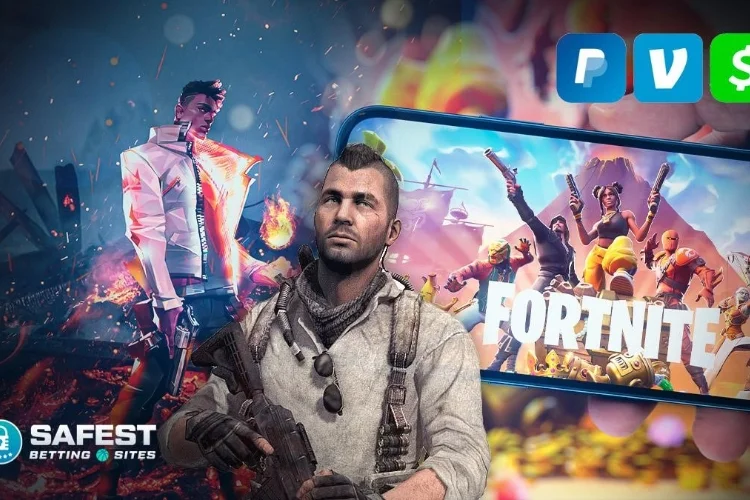 During coronavirus lockdowns, gaming companies saw an opportunity to boost their online presence via free mobile apps. Top gaming companies generated most of their revenue with digital content in 2020.
Live streaming services and in-game advertising were trending before COVID-19. With the pandemic in full swing, gamers worldwide spent twice as much time playing video games.
The wide availability of smartphones and internet access also led to the rise of digital payments. In 2022, nearly half of global e-commerce came from mobile wallets.
There were more than three billion active video game players worldwide in 2023.
Is it possible to buy video games with digital wallets?
Let's find out.
What Are Digital Wallets?
During the dot-com bubble, investment in internet-based companies soared to all-time highs. Tech companies from the period included Amazon, Google, and PayPal.
PayPal implemented a peer-to-peer (P2P) payment system as a precursor to digital wallets. With PayPal, users could store funds, make digital financial transactions, and track payments.
Software associated with e-wallets went back to the mid-90s. In 1997, Coca-Cola installed two vending machines that accepted payments via text (SMS) in Helsinki, Finland.
After PayPal went public, the company was bought in 2002 by eBay, one of the most popular online marketplaces in the U.S. More than 70% of auctions took payments via PayPal, while about 25% finished with the earliest version of e-wallets.
Digital wallets help businesses exchange currency with customers, along with other types of P2P payments. In PayPal's case, the company acted as a third-party service akin to banks and other traditional financial institutions.
The Rise of Digital Wallets and P2P Payments
Founded in 1999, the Chinese e-commerce site Alibaba launched Alipay as a digital wallet in 2003. By 2020, Alibaba accepted digital wallets from merchants in dozens of countries.
In 2009, the anonymous programmer Satoshi Nakamoto launched Bitcoin as a decentralized payment network. As of December 2022, there were more than 200 million Bitcoin owners.
Google launched a mobile wallet in 2011. In 2012, PayPal launched PayPal Here, a mobile app payment system for small businesses paired with an attachable card reader for smartphones.
WeChat, a popular messaging service in China, launched WeChat Pay in 2013. Within five years, there were more than 800 million active WeChat Pay users per month.
Apple launched Apple Pay in 2014. Android and Samsung Pay came in the following year.
With 2.8 billion mobile wallet users in 2023, that number could rise to over 5 billion by 2026.
How to Use a Digital Wallet
By now, digital wallets are commonplace through online banking, P2P payments, and various retailers. These e-wallets store digitally encrypted versions of a user's credit and debit cards.
Digital wallets use various technologies for processing payments. These include Near Field Communication (NFC), Magnetic Secure Transmission (MST), and QR codes.
Contactless payments provide security and convenience for businesses and consumers. Users may download digital wallets on smartphones or smartwatches.
Other storable items on digital wallets include:
Gift cards
Membership and loyalty cards
Plane tickets
Event tickets
Coupons
Gamers may also choose from numerous digital wallets, including Cash App gambling games.
Using Digital Wallets to Buy Video Games
Digital wallets allow gamers to buy video games from their favorite online retailers. For in-game purchases, gamers may use Apple Pay or Google Pay to avoid continually entering their payment information.
It's also possible to buy video games with different types of cryptocurrencies. Players must first download a crypto wallet. Then, they can transfer their crypto from an exchange to a digital wallet.
If the gaming company accepts crypto payments, select that crypto to complete your transaction. Twitch and Microsoft accept crypto payments via Bitpay.
Here's a look at other retailers that accept digital wallets.
What Video Game Retailers Accept Digital Wallets?
Buying video games online has constantly been changing with the rise of digital wallets. Players must find a retailer that accepts their preferred method of payment.
Amazon accepts online payments through Venmo. Users can link their Venmo account to Amazon through a separate browser window. Log in to authorize your purchase.
Best Buy allows users to log in via Apple or Google. When buying video games online, users can choose a PayPal checkout. GameStop and the PlayStation Store also accept online payments via PayPal.
For in-store purchases, look for the Apple Pay or Google Pay logo.
Many retailers may offer their version of a digital wallet through a mobile app. For example, Walmart offers Walmart Pay for touch-free payments at in-store locations.
Customers scan a QR code via the app at checkout. The app stores debit, credit, and Walmart gift card information.
Most video game retailers now allow customers to choose a digital payment wallet.
What is the Future of Digital Wallets for Gamers?
Gamers can use a variety of digital wallets in the virtual worlds known collectively as the metaverse. In the metaverse, gamers interact with others through virtual avatars.
Players can also create and trade digital assets in the metaverse. Those assets include crypto, NFTs, and metaverse tokens like ApeCoin (APE), The Sandbox (SAND), and Decentraland (MANA).
Popular digital wallets in the metaverse transact on blockchain networks like Ethereum and Polygon (MATIC).
The best metaverse wallets in 2023 include MetaMask, Coinbase Wallet, and AlphaWallet.
Players may use digital wallets in the metaverse in the future while wearing virtual reality (VR) headsets as they interact with others in 3D worlds online.
What's your favorite digital wallet for buying video games?