To replace the SMS service, smartphone users increasingly use instant messengers.
Best Encrypted Messaging Apps You Should Use Today
These are applications in which you can write a message, attach to it a photo, video, make a live broadcast. Each social network has its own application for communication, which should be installed separately from the portal. There are also no phone number apps that work autonomously. Let's consider modern messengers and their security guarantees.

Allo
Allo has Google Assistant - an assistant that understands questions in natural language (like Siri), has information from Google Now and is present in all chats. People communicate with each other and sometimes write to the bot: book a table, ask to translate a word, and so on.
The idea seems useful: now you don't need to leave the chat to view the calendar or send mail. The bot also reads sent messages, looks at images, and sometimes offers automatic responses to them. The more often you use Allo, the more similar your auto-responses are to your conversation style.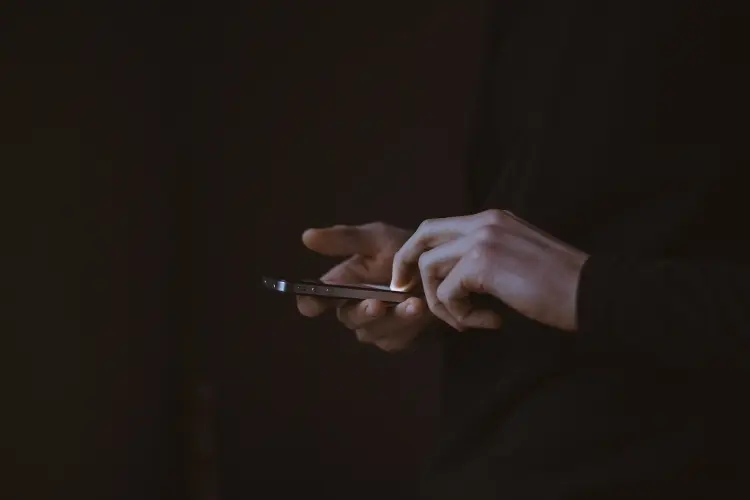 Features:
works by phone number;
secure chats with full encryption (end-to-end);
group chat;
you can draw on photos;
you can make the message text bigger or smaller;
stickers.
Tribe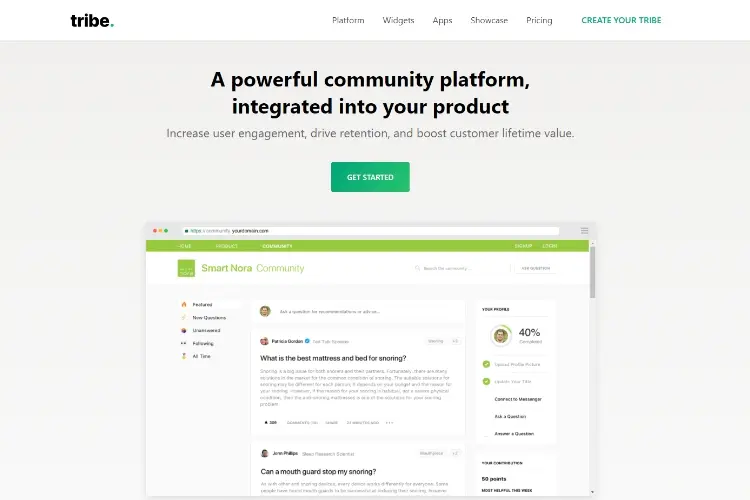 The perfect messenger for on-the-go communication. You can use the app with one finger while holding your smartphone with one hand. It doesn't contain any text, emojis, or stickers - just video and voice messages. Click on the contact tile - the front camera records a short video with you (you can disable it and record your voice). Release - the video will be sent. The recipient viewed the message, and it was deleted from both the server and the smartphone.This kind of mechanics looks very natural.
Features:
group chat;
voice message;
video message;
disappearing messages;
5-digit PIN-code for finding people.
Sochat - Link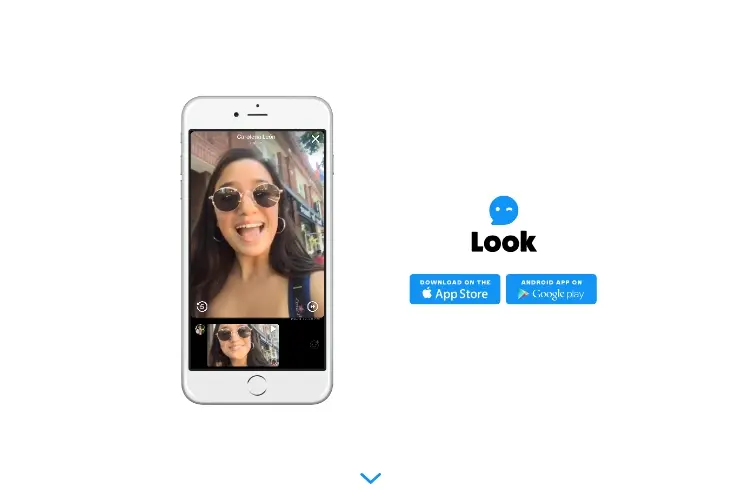 This messenger is for those who want to get to know each other better. Hybrid messenger with a bunch of small add-ons for procrastination. There are bots for surveys, GIF search, and YouTube videos. Moreover, all functions are enabled by default: people just need to enter one of the 15 commands. You can add an Emoji rating to each message in your conversation.
Features:
you can communicate without a network - via Bluetooth;
you can search for users nearby;
group chat;
disappearing messages;
voice message.
Popcorn Buzz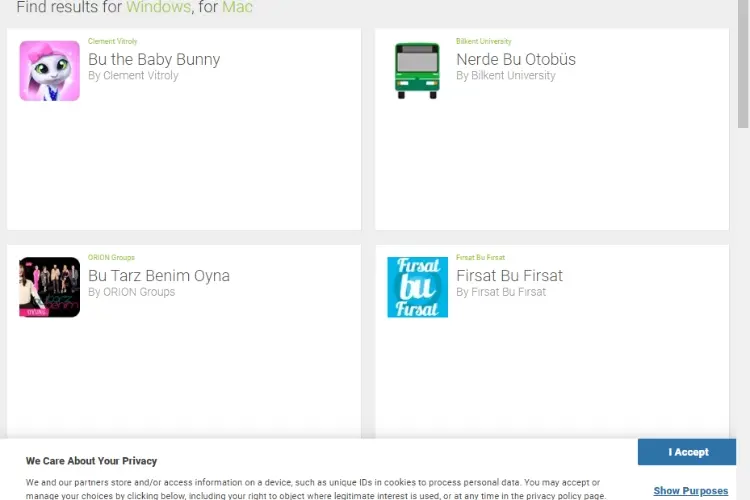 Regular messengers will not help if you need to talk on the phone with five friends at the same time. Through Popcorn Buzz, you can simultaneously talk to two dozen friends. It is stated that the app will withstand a conversation even with 200 people. To do this, create a room and send an invitation link to your friends. The latter do not need to register - just specify a nickname. In the future, it is planned to add a conversation between groups of people.
Features:
syncs with Line (optional);
does not require linking to social networks;
you can enter groups by following the link.
Blank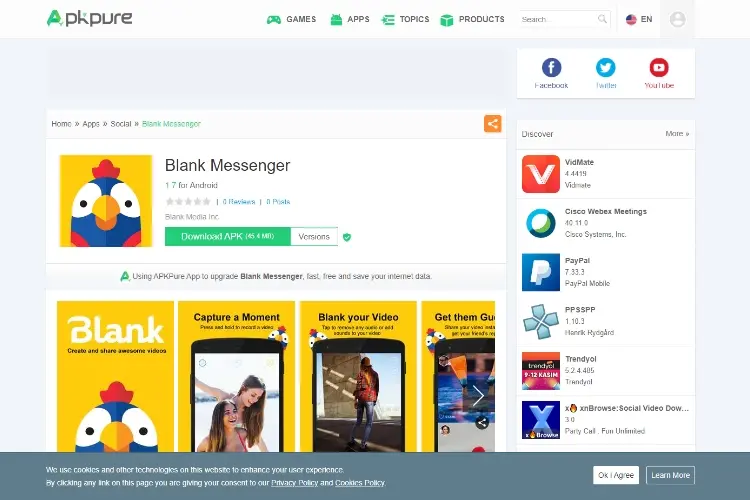 The service turns a conversation into a live conversation. Messages in the application do not come in full, but in spelling: you can see how the other person is typing; at the same time, the other person sees how you're writing them a response. With a friend who understands you well, you don't even need to end messages. You can't view old messages in Blank - they just disappear.
Features:
works by phone number;
the service does not store correspondence either on the smartphone or on the server.
Wire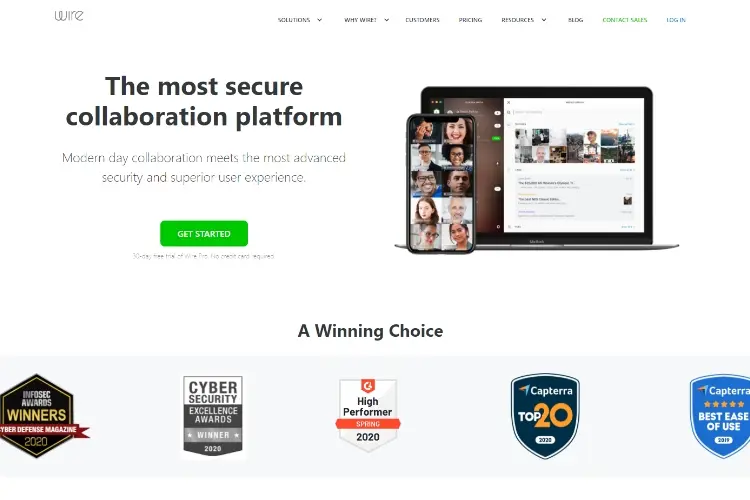 For those who love video and music. It is suitable for conversations where people often drop images, videos from YouTube, Vimeo, and songs from SoundCloud. You can watch and listen to both video and audio directly in the app window. The program is relatively new but has versions for five platforms: two mobile, two desktop, and web.
Features:
audio and video calls;
group chats for up to 128 people;
full encryption;
works by phone number.
Pushbullet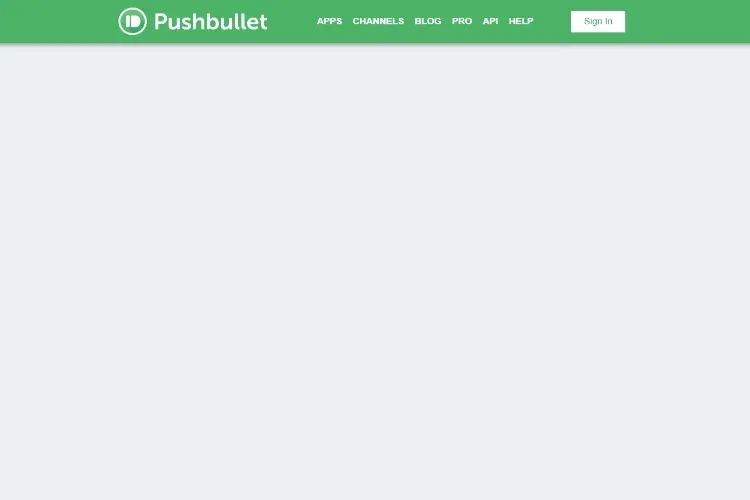 This service is useful if you often dump links, text, images, and files from your smartphone to your computer and Vice versa. Pushbullet can also send notifications from a smartphone to a laptop (you can reject them on the latter) and allows you to correspond inside the desktop application via SMS, WhatsApp, Telegram, Hangouts, Messenger, and Line.
You don't need to constantly be distracted by your smartphone and switch between Windows. Functions can be replaced by other apps, but Pushbullet collects them in one place and works in a clear chat format.
Features:
some of the functions are paid;
there are extensions for Chrome, Safari, Firefox, etc.;
there is an internal messenger.
Kibo
If you don't want someone to be able to get into your private WhatsApp conversation without your knowledge, you can hide it in the chat inside the chat. This keyboard will turn any conversation in any messenger into a secret one. The correspondence goes on two levels at once. When the secret is revealed, secret messages can be protected with a graphic PIN code.
Features:
stores correspondence on secure servers;
does not associate data with the user;
does not require linking to Facebook.
Bleep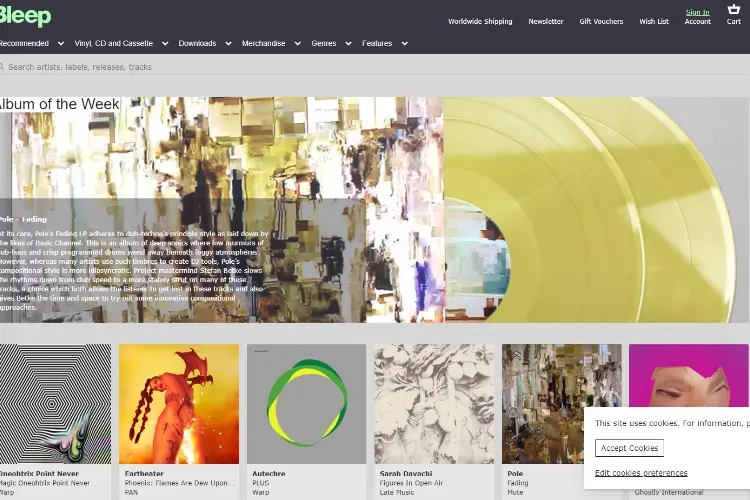 Similar in functionality to Confide, but does not have such serious protection. Bleep transmits messages not through a central server (like almost all messengers), but from user to user over a decentralized network. Therefore, they remain only in the smartphone's memory.
There are other features to keep your correspondence from prying eyes: messages that disappear after 25 seconds, and chats that do not show the recipient's name.
Features:
registration is not required;
full encryption;
does not store data on servers.
Confide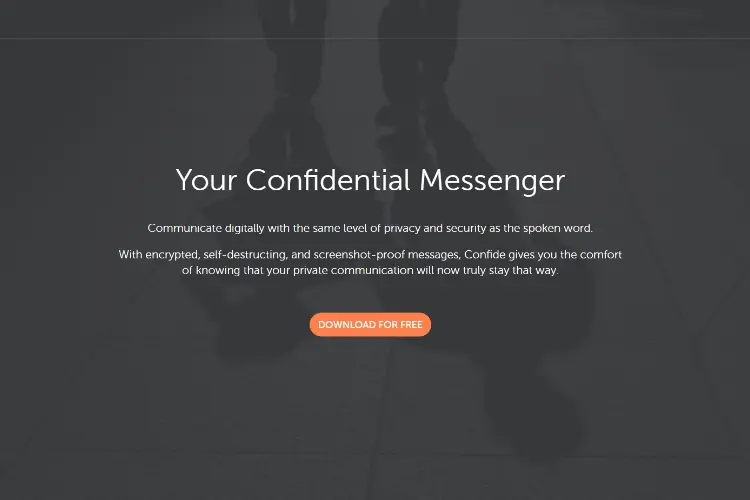 Messages are protected from all sides. The text is hidden by orange stripes - to read it, you need to swipe your finger along the lines, and then the messenger will show one or two words at a time. It is very difficult to spy on the correspondence. All read messages are immediately deleted and are not stored anywhere. You can send photos and documents, but you can't make a screenshot with the photo.
Features:
group chat;
voice message;
full encryption;
disappearing messages.