Watching movies with friends has got to be one of the biggest flexes ever. Rabb.it used to be the best site to watch with friends and family until its unhappy ending in July 31st 2022. Due to lack of funding, the platform declared its asset to Kast (another streaming service site). Several people who use the site, as a place to have fun are looking for better alternatives to keep the fun going.

Fortunately, Rabb.it set a foundation that many other sites now follow to deliver quality content to various people across the world. These sites are similar in delivery of what Rabb.it had to offer; most of them even do more like sharing a room, playing music and games, etc. I decided to put a list of the 7 best alternative sites to Rabb.it to keep the entertainment going with friends.
7 Best Rabb.it Alternatives
Each of the sites described below has features that make them unique. Also, based on content delivery, they are quite extraordinary. Why not check the following websites and see what appeals better to your taste?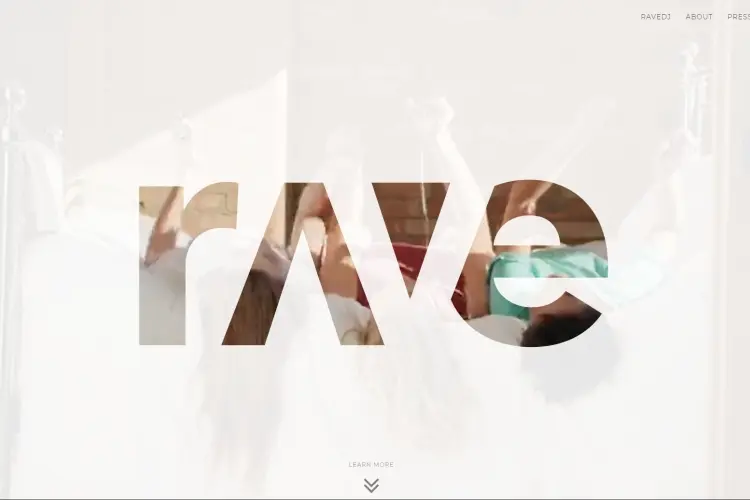 One of the best sites that have been able to replace Rabb.it is Rave. This site aims at bringing different people together for the sole purpose of enjoying media files they all love. There are several things that this platform has to offer - it allows people to watch movies of their choice; another, to listen to favorite music with friends. Throughout the entire experience, there is going to be a lot of fun and bonding.
Also, Rave has a unique feature that allows users to text or chat using their voices even while watching movies or playing music. It makes use of third-party apps like YouTube, Netflix, Vimeo, Google Drive, Reddit, and so on, to get content that can be shared between friends. It doesn't matter wherever you are in the world; it connects you with your friends in different locations.
Additionally, there is a public rave that you could join to connect with several other people with the same interest in movies or music all around the world. This site has a mobile application that can be downloaded on both App Store and Google Play Store for convenience.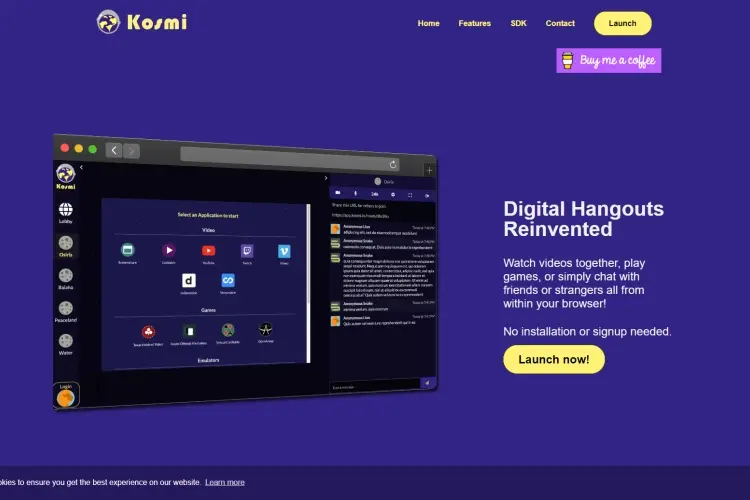 On Kosmi, the fun gets better because there is no limit to what can be done on the site - you can watch videos or play games or chat with people. Being one of the best alternatives to Rabb.it that exists as a digital hangout, it allows you to connect with both friends and strangers all over the world. This site is easy to navigate, and that helps you get through several contents of choice.
Kosmi has a list of features to improve user-experience beyond what most sites would offer. For instance, it has a Virtual Room where there are other features like in-room chat, webcam, instant invite, and real-time applications. Also, it has a screenshare feature that allows you to live share videos or games with friends online.
This site makes use of third-party apps like YouTube and Cowatch, which are synced to get files to watch with friends. In the same vein, games like Texas Holdem Poker, Kosmi Offends the Galaxy, Virtual Cardtable, OpenArena, NES and SNES Party, etc., are available on the site for people to play online. No signup or download is required.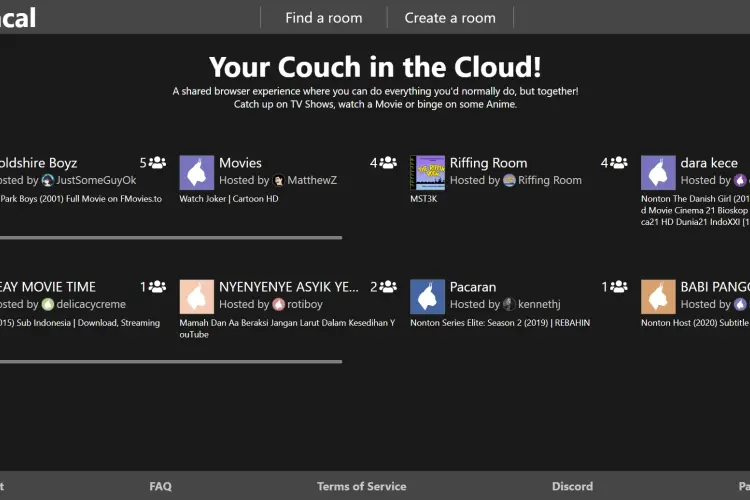 Caracal prides itself in helping several people share an interest in all sorts of video content, such as TV shows, movies, anime, and so on. It allows you to share a browser experience with friends, family and strangers effortlessly. An impressive thing about this site is its User Interface which is quite intuitive and beginner-friendly.
Also, as an alternative to Rabb.it, it has features that make it more than overwhelming to use. For instance, it has a "Create Room" and a "Join Room" feature to help you get the best of media files online. If you are creating a room, you have the option to either make it public or private.
Furthermore, if you are sharing a room with people, this site has an option to allow you to share remote control with other members of the room. Overall, Caracal is a secure website to use, as it can be accessed on all kinds of devices, such as Desktop Computer, Android, iOS. All you have to do is sign-in to get started on this fantastic website. There is no mobile app for this platform yet.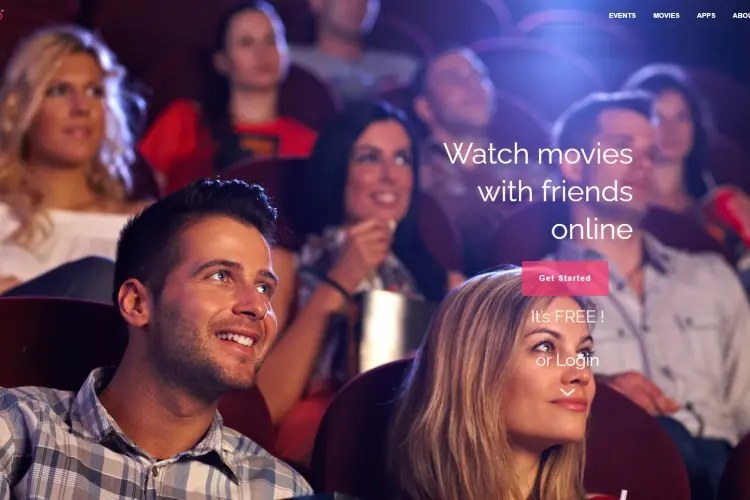 On Synaptop, there are mainly 4 things you could do with friends online - play games, watch movies, listen to music, and read books. While this alternative for Rabb.it is fun, it is also educative. This site is excellent to use for both kids and adults, as it keeps everyone connected to share similar interest.
Synaptop has several unique things that make it one of the best sites to use. For example, it allows you to collaborate with friends or strangers in real-time. Users can run different apps while using the site. Also, opening and managing files is not a problem with the platform. Additionally, this site has an app store - Synappstore where you can find more content it has to offer.
For convenience, the site has been divided into 3 sections - Synaptop Games, Synaptop Theatre, and Synaptop Media Player. This division is to make sure users enjoy content without interruption on the site. There is also a search button to help in getting fast results on the site. To get started, all you have to do is sign-in or log-in ; it is a free site to access.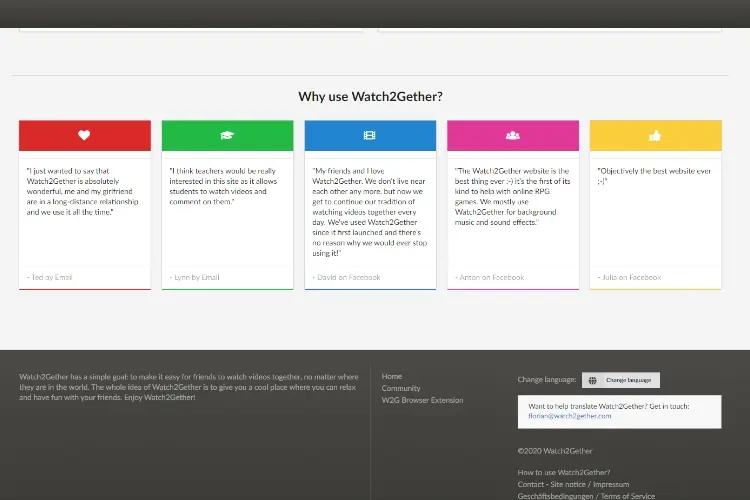 Another exciting way to enjoy the internet with friends is through Watch2Gether. As the name implies, it is a perfect way to spend time and watch movies online with people you share a bond with. There are other things you could do other than watching movies on this site; for instance, it is a great platform to listen to music and go shopping.
On Watch2Gether, there are a lot of features available for incredible user experience. For instance, it allows you to synchronize player for both audio and video files. Also, you can talk to your friends with the built-in chat room on the website. It makes use of third-party apps like YouTube, Vimeo, DailyMotion and SoundCloud to get more content. For shopping, you can browse through Amazon. Additionally, there is webcam support for a more exciting experience.
All you have to do is sign-in or signup on Watch2Gether to get started. Once you are in, spend time with your friends by creating a room ; it is free. Share the link to the room with your friends and spend quality time online together.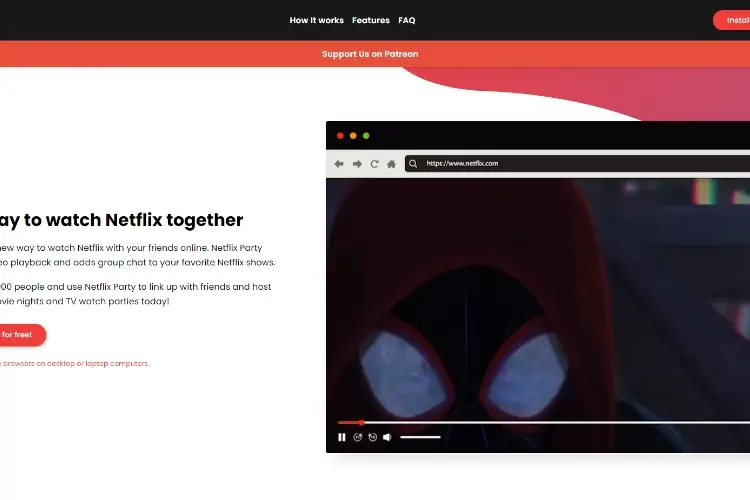 Netflix is a popular platform where you can find all kinds of movies, TV series, and lots more; with Netflix Party, watching these content with friends becomes more comfortable. This new way of watching with friends online has over 10,000,000 users that connect every day to watch their favorite movies. This site has a lot of features to aid enjoyable user experience.
An interesting thing about this site is that it syncs video playback and allows you to create a group chat where you can converse with friends with favorite shows. Using Netflix Party is not so difficult because all you have to do is download and install the app on your desktop computer. Next, open a Netflix video and create a Netflix party link and share with friends.
Additionally, this platform allows you to customize settings, such as choosing an icon, nickname as well as uploading screenshots and gifs. It is only available on Desktop.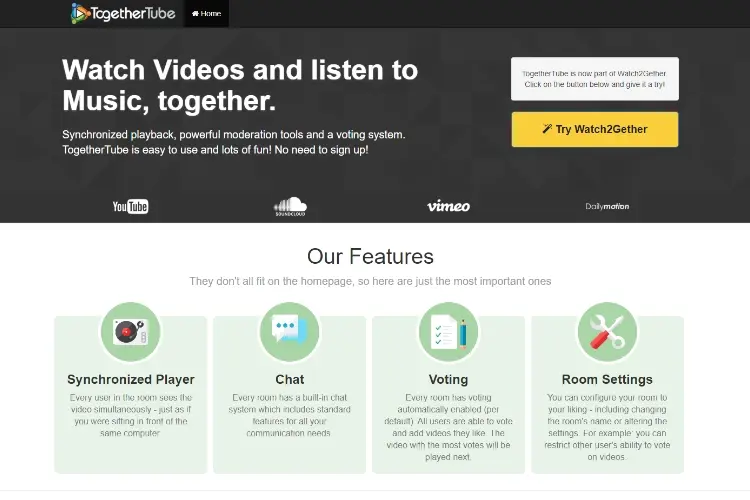 TogetherTube is another alternative to Rabb.it that you could consider. This site allows you to watch videos and listen to music online without stress. It has several features that will enhance a top-notch user-experience. For example, it has a synchronized playback, powerful moderation tools, as well as a voting system for more fun.
On TogetherTube, you don't need to signup to access all the features of the platform. Also, the site briefly describes a list of things they help with to foster strong relationships. For instance, they help couples in a long-distance relationship share a movie experience, as well as movie premieres with friends and lots more. Additionally, there are third-party apps that work with TogetherTube, such as Vimeo, SoundCloud, and YouTube.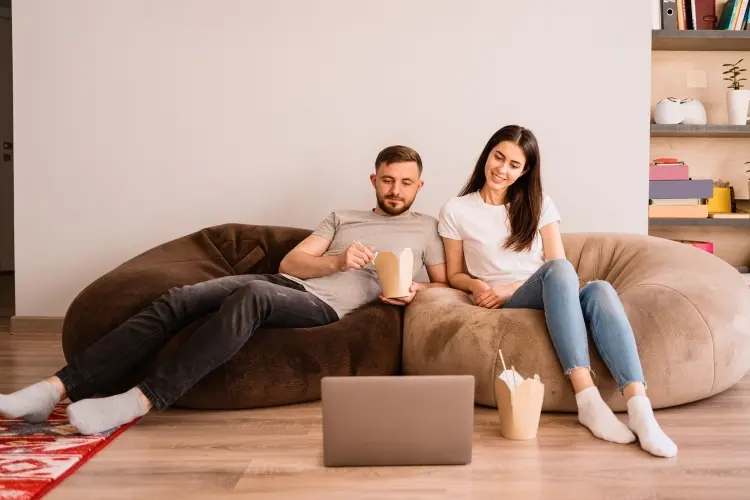 Rabb.it gave many people a chance to share moments with their loved ones online. However, the demise of the platform brought the need for better alternatives to users who want to share similar experience and more. Above is a list of the top 7 alternative sites to watch movies, listen to music, play games, read books and other incredible things online with friends and strangers.
Why not call your friends this weekend and host a movie night where you all share a pleasant time using any of the platforms described above? Most of these sites require you to create a room and share the link with friends for a connection.