Since its launch in 2011, Snapchat now has millions of people using it daily. An average of 188 million people logs in to the app every day.

Snapchat is a multimedia messaging platform which also has certain face filters. These filters are the reason for the popularity of the platform. The filters are not just unique, there is a filter for every occasion you think of. With the millions of users using the app on daily basics, it is not surprising then to see many apps with filters like Snapchat being released. Besides, almost everyone snaps selfies these days.
We have compiled a list of apps which you can install on your android and iOS device. All these apps have filters that are pretty cool and similar to Snapchat's.
Best Filter Apps like Snapchat
Do note that not all apps listed here have the messaging capabilities of Snapchat. Some of them do although most of them do not.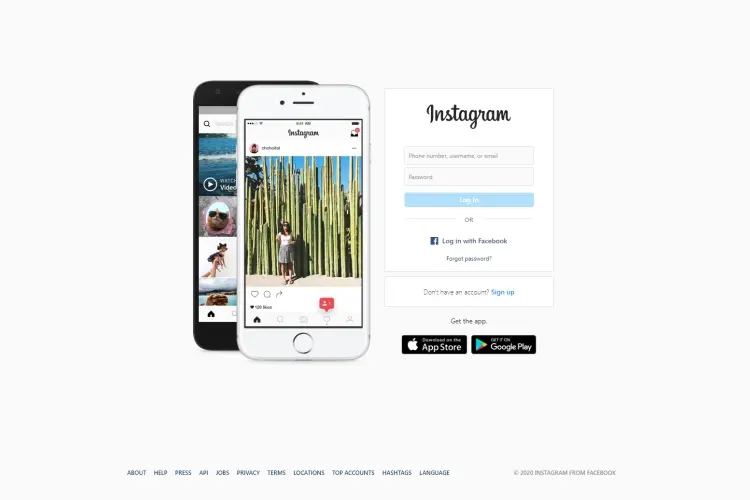 We can't really talk about the best filter apps similar to Snapchat without talking about its closest rival right?
Instagram is an established social photo-sharing platform with an insanely large fan base. Instagram didn't roll out face filters until Snapchat gained prominence. However, you can now apply face filters on photos or videos recorded using the app.
There are several debates as to how original Instagram's face filters are. Some reports even named Instagram a Snapchat knockoff since the face filter update is received. However, despite these debates, Instagram's user base never ceases to grow. It is currently one of the biggest social media platforms right now. This means it is the best alternative to Snapchat if you are looking for face filters.
Best features of Instagram Face Filters
- Filters are stable and crystal clear
- Hundreds of effects already built-in
2. Masquerade (MSQRD)
This is an exquisite app though it has not received updates in a while. Face Filter lovers might term the app as being mediocre because a good chunk of the effects is basic. However, one cannot forget that these effects were the deciding factor that made MSQRD a part of the face filters on Facebook.
Now acquired by Facebook, the only way to access updated effects from the developers would be to use the Facebook app.
Best Features
- Now owned by Facebook. This, in turn, means you can expect quality effects on the app
- MSQRD was one of the first face filter app released to rival Snapchat's face filters.
3. Face Camera
Face Camera is the first photo editor app with filters similar to that of Snapchat. It also has photos and video sharing abilities with which you can share your funny videos and photos made with the app with your friends or on your social media handle.
The app is a cross-platform app and is available literally on all Operating systems you can think of. You can even use it on tablets.
Best Features
- Lets you download videos recorded with the app for future use
- Use of Stickers supported
- Realistic filters and effects
4. Banuba: Face Filters & Effects
This is a face filter app that many do not know. The app lets you snap selfies and use effects to transform the pictures. There are tons of things you can do on the app. You can transform yourself sunbathing on a beach, add glam accessories to your body, try on crazy haircuts and styles, and whatnot.
The developers of the app also let you create filters of your imagination. All you have to do is access the SDK section of their official website.
There are many things to love about the app. for instance, it has effect triggers. This means you only have to make a trigger with your face and an effect will automatically be selected. There are 5 triggers on the app. Lastly, the app lets you apply filters on photos and videos already created.
Best features
- 5 Effect triggers ensure you capture moments easily without stress
- Perfect and realistic virtual glam accessories
- Effects suitable for various occasions and different audiences.

5. Camera360
Besides the annoyingly difficult to understand user interface, Camera360 is a unique face filter and effects app. It has realistic Augmented Reality filters that make edited photos perfectly realistic.
The app is from Korea and this is its biggest strength and weakness. Strength in that the app is specially tailored for Koreans meaning it has a large audience. The weakness is a result of its strength. Being an app made for Koreans, it does not support other languages except the one spoke in Korea. This can make using the app for non-Koreans very difficult.
The filters and effects in Camera360 can be used to edit videos and photos. The effects all collectively enhance your photos to get it as best as possible.
6. YouCam Fun
If you are looking to add live stickers and 3D filters to your photos, YouCam Fun is worth a try. It is a selfie filter app that lets you process images as you imagine it.
One of the app's biggest strength is the animal face filters it has. The animal face filters work like every other filter. it lets you transform your face to look like that of any animal of your choice.
The app is super responsive and the user interface is sleek and good. Its face detection is also very fast
Best Features
- Accurate fast face filter and effects placement
- Apply face filters to existing images
- Realistic AR effects, live stickers, cool haircuts, and styles, etc.

7. B612
The B612 goes beyond just a face filter and effects app. It manages to combine real-time 3D emojis with AR filters. The result of this is that the app can copy any mimic you make. It has beautification filters that let you add makeup to pictures already captured.

The B612 app is the best camera effects app on this list. This is mainly because of the AR stickers it allows you to create as well as the avatars you can create.
Best Features
- Create emojis with micro-expressions you make

- A feature that lets you use images as stickers and add to the background when taking images with the app.
8. Face Swap
The best thing you would love about this app is the face swaps it allows you to do in real-time. It even lets you do face swaps while shooting videos.
Face Swap is not like the other typical face filter apps on this list. Instead, it applies a funny effect that makes it worth a mention. The Face Swap app allows you to switch your face with that of your friend or with that of a celebrity. As a matter of fact, you can swap your face with just about anyone.
The best thing about this app is that you do not have to upload pictures or photos already downloaded. All you have to do is make sure the face you want to swap with yours is at the back of the camera. The camera app will automatically swap the faces itself.
Best feature
- The only true best feature that makes it unique is its real-time face swap feature.
9. TikTok
TikTok started strongly when it was created. Its owners acquired an already established video sharing app, Musical.ly, for $1 billion. This purchase meant the hundreds of thousands of Musical.ly automatically became TikTok users.
It is a video community-based app that lets users create short videos, many of which have gone viral. TikTok was the most downloaded app on the US Apple App store in 2018.
The reason for the huge user base is because it equips camera with effects and filters enough to make the skits and short videos funny. Many of the effects are quite realistic and top quality. The app lets you activate filters by imitating triggers displayed on the screen.

Best features
- Absolute control on any video clip you upload with access to decide who can see the video and those that can comment
- Theme-based face filters as well as animal masks.
- Triggers to active the face filters
10. Likee (Formerly Like Video)
This is a popular filter image sharing and video editor app with over 200 million users. it is one of the best Snapchat alternatives you can use.
It has special effects to edit videos and images and a large community that ensures that well-made videos go viral. Many of the videos made on Likee are usually seen making the rounds on other popular messaging apps like Whatsapp, and Twitter.